SERGI COMTPE REPRESENTS CWP AT THE I CLUSTER DAY HELD IN MALLORCA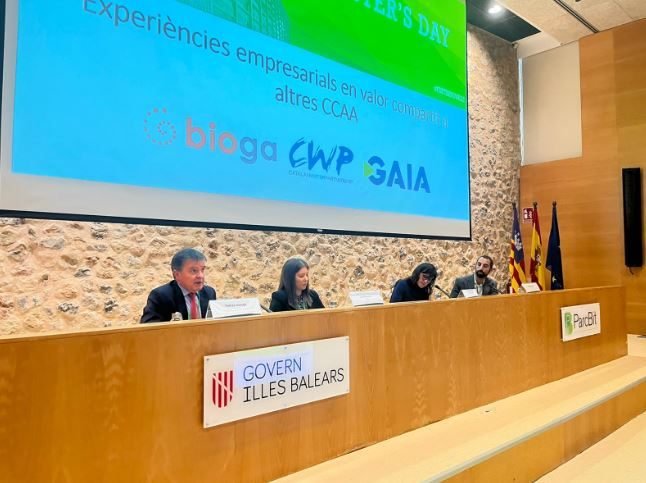 On December 15th CWP participated in the first edition of the Cluster Day that took place in Palma de Mallorca and was organized by the BIT Foundation in collaboration with the government of the Balearic Islands. This conference aims to facilitate and encourage the implementation of cluster initiatives in the Balearic Islands. This year, Cluster Day focused on the exchange of knowledge and experiences in relation to clusters and exploring joint strategies on how they can become agents of economic revitalization and social development in a territory. The event began with a keynote speech by Genís Roca followed by two round table discussions. The first table focused on business experiences in shared value in which clusters work and that have been carried out in various autonomous communities. This table was participated by Sergi Compte as representative of CWP, who participated along with Tomás Iriondo (general director of the GAIA cluster of Euskadi) and Loli Pereira (cluster manager of the BIOGA cluster of Galicia). The second of the round tables focused on the strategies that have recently been developing several Balearic clusters in the islands, and was attended by Joan Miquel Matas (director of CliqIB), Pedro Suasi (cluster manager of BMC), Tanit Mir (co-manager of BIOIB) and José Alberto Terrassa (vice president of TURISTEC).
The event was attended by more than 40 participants, representatives of clusters and organizations linked to innovation in the Balearic Islands, who were able to strengthen ties and plan future collaborations between communities and sectors. It was a good opportunity for CWP to establish contacts with clusters and associations of the Balearic Islands working in water-intensive sectors such as tourism or the chemical industry.