CWP COLLABORATES IN THE CONFERENCE ORGANIZED BY LEITAT IN THE FRAMEWORK OF THE GREENER PROJECT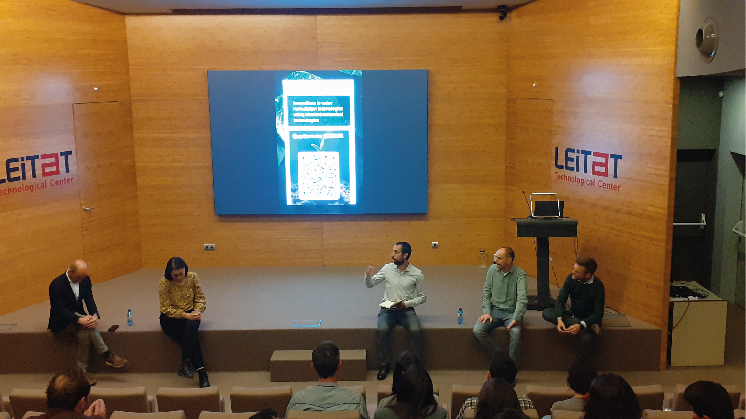 Last April 21, a day was organized at the LEITAT technology center as part of one of the center's European projects, GREENER, which aims to demonstrate the viability of bioremediation technologies to decontaminate both water and soil. During the day, several projects were presented that are also developed in this field, such as NINFA, also led by LEITAT or NIMPHE, participated by LEQUIA. The event was attended by researchers and experts at European level on research in bioremediation technologies and became a meeting point to share knowledge and establish synergies.
The event concluded with a round table discussion on the barriers and levers for the implementation of bioremediation technologies, as well as their possibilities in order to guarantee the availability of water, both in quality and quantity within the current context of water scarcity. The round table was moderated by Sergi Compte of the CWP and participated by Sebastià Puig (LEQUIA-UdG), Eduard Borràs (LEITAT), Rocío Barros (University of Burgos) and Alfredo Pérez (TAUW GmbH).