A DELEGATION OF CATALAN COMPANIES PARTICIPATED IN THE OZWATER'23 FAIR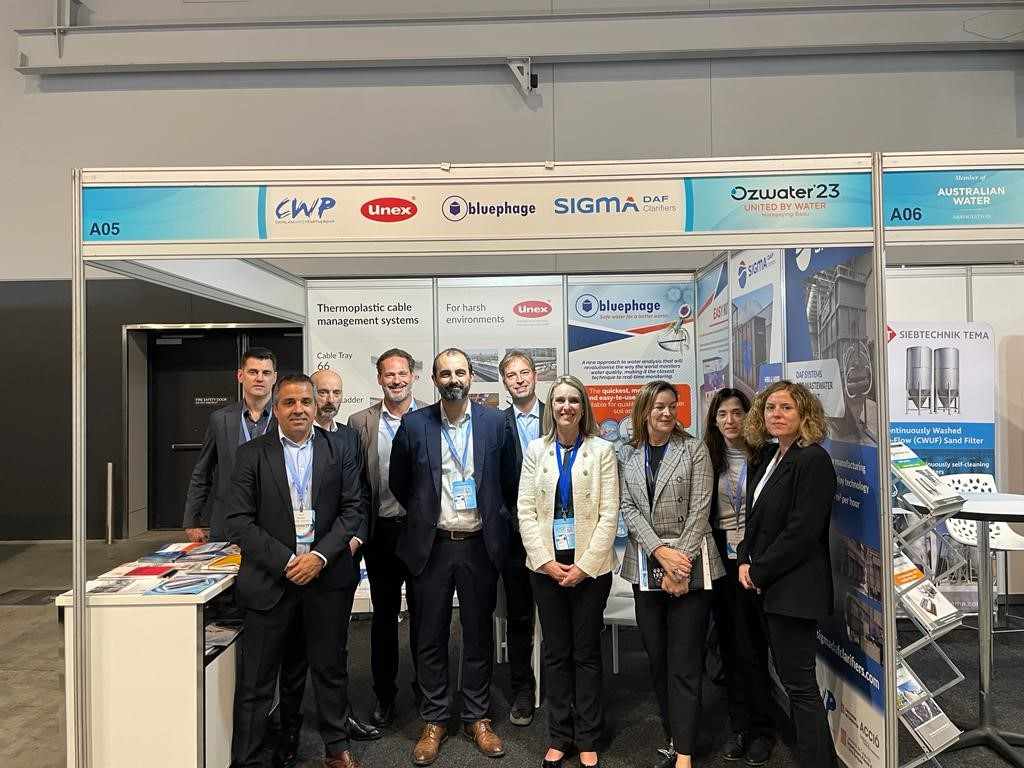 Last week a delegation of Catalan companies formed by BluePhage, Sigma Daf Clarifiers, Unex, Keiken Engineering and the CWP with the support of ACCIÓ participated in the Ozwater'23 fair organized by the AWA (Australian Water Association). Adasa Sistemas also participated, with its own stand. It was held in the city of Sydney and is considered a benchmark on the Australian continent for meeting the water sector and learning about the situation in the country through the associated conference.
Throughout the days that the fair lasted, meetings were held with the main public bodies, utilities, engineering and companies in the water sector of interest to the participating CWP associates and organizations such as the water cluster of the State of Victoria, Intelligent Water Networks, utilities such as Sidney Water or Hunter Water, as well as with the AWA association itself. Australia has significantly increased investments in water and numerous opportunities have been detected in water treatment, desalination or water reuse. Australia has recently suffered droughts that have significantly boosted the sector, particularly important was that of the Sydney metropolitan area in 2020.
The attendance at Ozwater'23 was the second international activity of the cluster after the participation in the World Water Tech Innovation in the United Kingdom last February. The next planned activities are the missions to Senegal, Tunisia and Morocco in the framework of the AEWEN project as well as the participation in WEFTEC Chicago and Aquatech in Amsterdam this year, also the reservations are already being made for IFAT and Singapore International Next Water Week 2024.