JORDI CROS REPRESENTS THE CWP AT THE WWCLF 2022 AND AT THE KOREAN INTERNATIONAL WATER WEEK
Jordi Cros, president del CWP participa al World Water Clusters Leaders Forum 2022 i a la Korean International Water Week
The Korea International Water Week 2022 was held from 23 to 25 November. The aim of the event is to bring together the actors in the water world to jointly face global challenges in the sector, and during which the World Water Clusters Leaders Forum was organised, with the participation of the President of the Catalan Water Partnership, Mr. Jordi Cros, and which brought together water clusters from all over the world, from the USA, Asia and Europe. In this edition, the first one after the pandemic, the official kick-off event was held, where the European representative was Jordi Cros, President of the Catalan Water Partnership, who participated with the President of the Korean Water Partnership Zuwhan Yun, the CTO of the Water Environment Federation Barry Liner, the President of the Cleveland Water Alliance Mr. Bryan Sutbbs, the Business Development Manager of Mekorot Watech Ms. Relly Bar-On and the Deputy Director of PUB (Singapore National Water Agency) Ryan Yuen.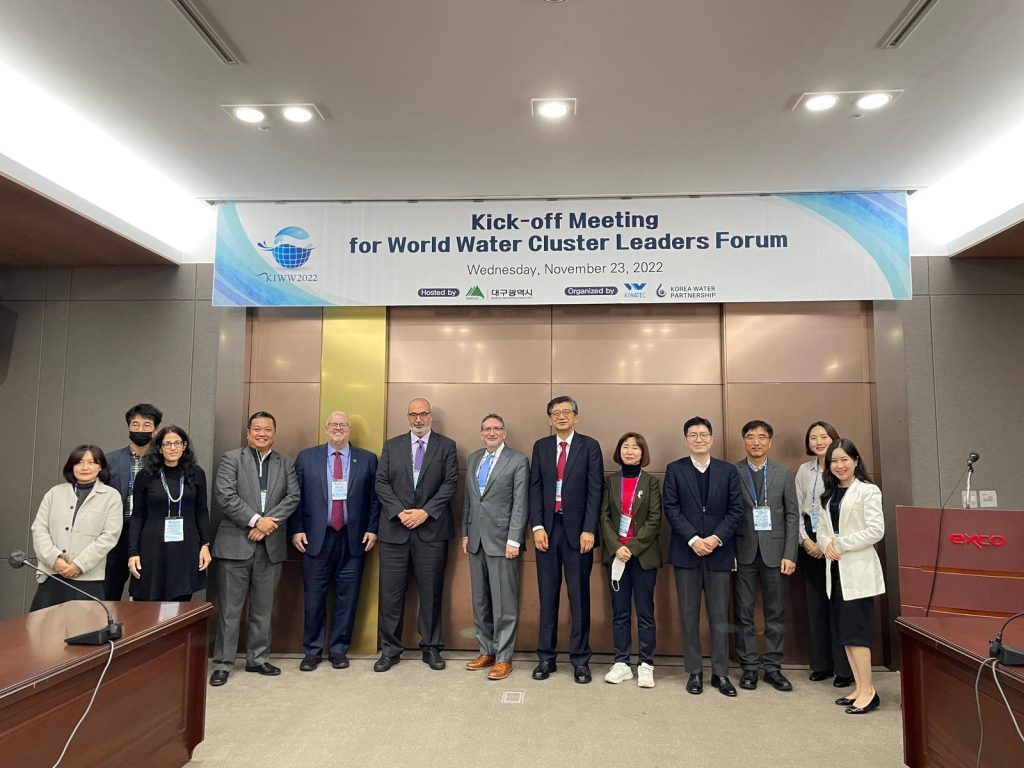 One of the protocolary acts that marked the visit of the President of the Catalan Water Partnership was the signing of the collaboration agreement between the Catalan cluster and the Korean Water Partnership. It is hoped, therefore, that synergies, projects and new opportunities for Catalan and Korean companies will emerge from this agreement in order to face the challenges of water together. Since the first meeting with the Korean Water Partnership in 2016, there have been many meetings at major global water sector fairs and R&D cooperation between some Catalan and South Korean companies, and the agreement aims to be a way to accelerate and multiply possible collaborations.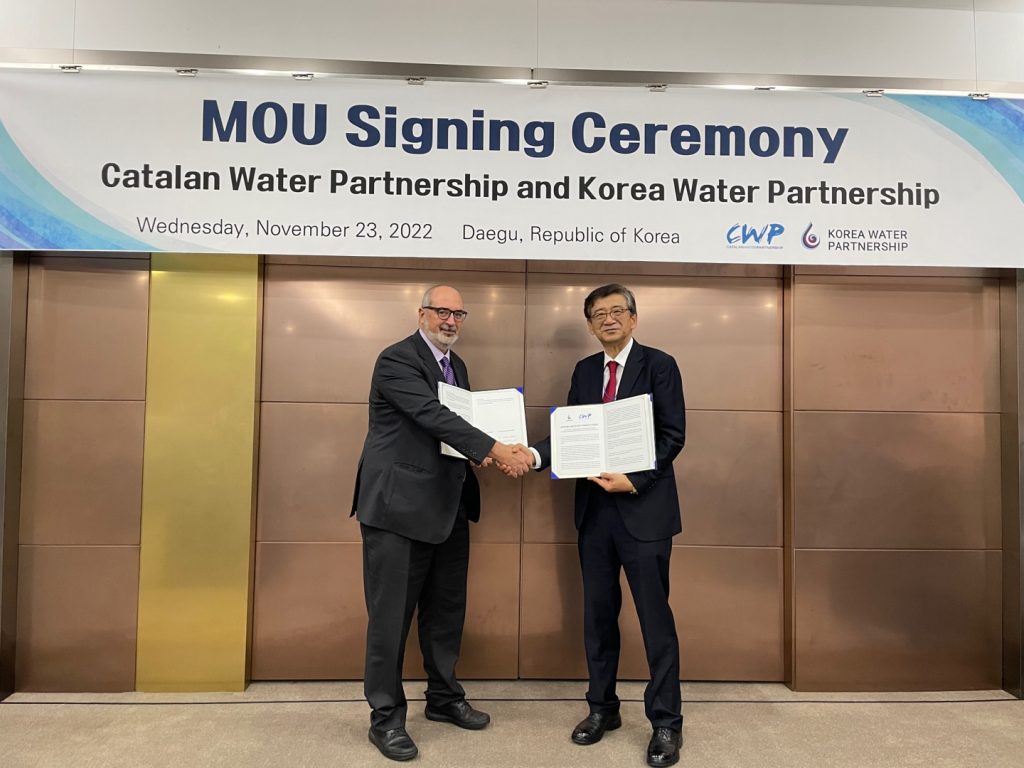 Within the framework of the World Water Clusters Leaders Forum, the working sessions were held, in which, among others, the round table on International Development among water clusters was held, in which Mr. Jordi Cros participated.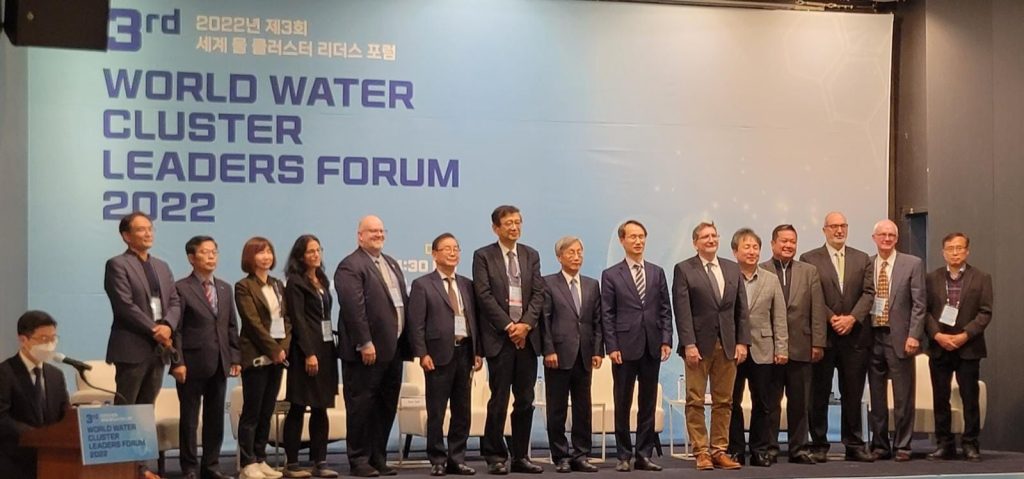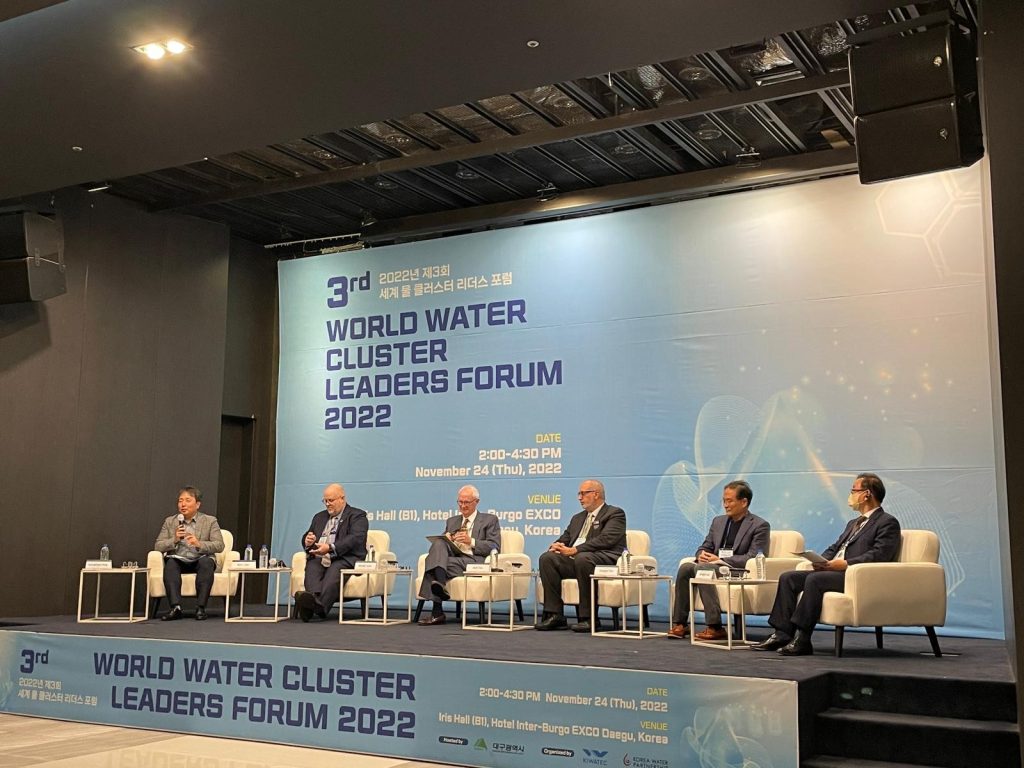 It is also worth mentioning the visit that took place on 25 November to the facilities of the Korean Water Cluster in Daegu, where there is an area set up for the exhibition to schools, adapted to the needs of this sector of the population, and moreover, they have several treatment plants for technology testing with 4 real facilities to do it, each one with a reference line and a testing line.